Fusible Interlinings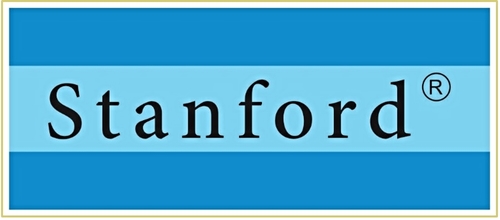 Over the years, Stanford interlining has garnered a global reputation for unmatched quality. Our manufacturing facilities utilize state-of-the-art technology and best quality control procedures. The result? World-class fusible interlining guaranteed to delight garment makers around the world.
Excellent bonding strength
Shape and stiffness retention
Perfect air permeability
Stanford fusible interlining is available in hand feels ranging from super soft to extra hard, and can be tailored to meet even the most specific requirements of garment makers.

Embroidery Threads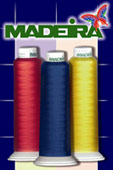 Madeira from Germany is known the world over as the finest embroidery thread available, recommended by all major clothing brands in the world. Madeira has reached this hallmark position through its dedication to maintaining supreme quality and constant innovation through research & development.
Madeira is represented in Pakistan by Tradimpex (Pvt) Ltd and we strive to maintain a complete range of Polyester, Rayon & Metallic threads to meet the requirements of our valued customers. Our extensive stock allows us to not only better serve our customers and offer the complete range of colors but also meet any urgent requirements on their part.
In order to facilitate our customers who require a cost effective solution to their requirement of embroidery thread, without compromising on quality, we have specially developed and introduced a new brand of embroidery thread.
Spectrum has been developed on our own specifications, keeping in view strict standards of quality, color fastness, strength, yardage and count. We carry in our stock the complete range of colors and approximately 100,000 cones of thread at any given time to meet the requirements of our customers.