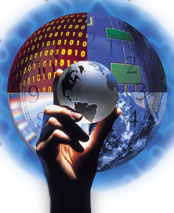 Tradimpex is a diversified trading company that was established in 1961 under the name International Traders. The name of the company was later changed to Tradimpex (Pvt) Ltd in 1967. Since its inception Tradimpex and its team of highly skilled professionals have shared a vision of sustained growth with valued customers i n Pakistan.
Over the years, our dedicated team has used its expertise and professional skills to provide customers in Pakistan with quality products while maintaini ng exceptional standards of service. Today, we have an integrated network of business relations that embrace diversified segments of Pakistan's economy as well as long sta nding associations with suppliers and manufacturers from all over the world.
Equipped with our forward-looking approach, experience that spans many decades, and our desire to take initiatives and explore new opportunities, we are ready to face new challenges in upcoming years as Tradimpex seeks to grow in the ever so competitive world of commerce.